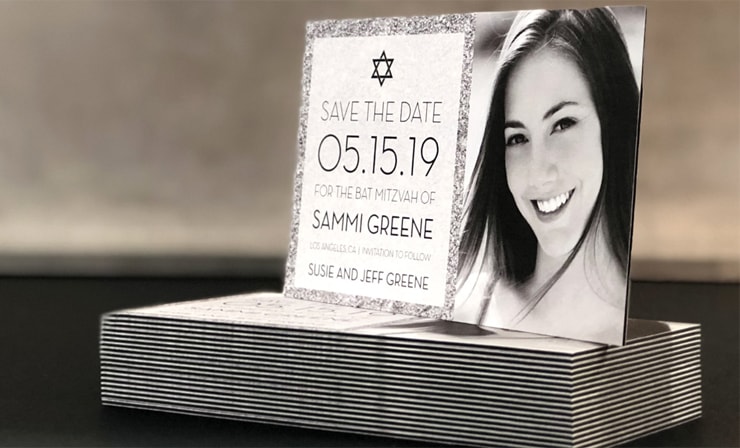 CORE
Invitations
Versatile marekting and very economical.
Perfect for brand retention.
Make great handouts.
Make each one different with our

CORE Custom 3.5 x 5 Invitations Printing
Holiday Cards
Personalize your Seasons Greetings when you design and print custom Greeting Cards. Perfect for both personal and business distribution.
Invitations
Send invites to a Wedding or Baby Shower, anniversary or birthday party, or to your annual business holiday event with Greeting Cards.
Thank You Notes
Thank You notes add a personal touch to a professional encounter. Send warm regards to clients and brand your business with Greeting Cards.
Event Announcements
Whether announcing the birth of a child or congratulating a new graduate, Greeting Cards are perfect for spreading the good news.
Economy
11 Pt. Economy cover stock is a heavier paper that retains crisp fold lines and holds its shape when unfolded. It is durable and withstands handling without creasing.
11 pt.
Standard
A traditional and thick paper stock, 14 Pt is a printing industry standard. It is resistant to bending and able to withstand wear and tear. It is ideal for printing that will be handled frequently.
14 pt.
UV High Gloss
UV Coating is a high-gloss finish with a laminated feel and sleek appearance. It improves durability, making print less susceptible to smudging and abrasion.
No UV Low Gloss
Also known as No Coating, No UV Low Gloss still retains a slight gloss, and allows for writing directly on your print with pencil, pen or Inkjet printer.
Spot UV
Spot UV is a coating that is applied to chosen areas (spots) of a print, highlighting that part of the design as it reflects the light and adding texture.
See & Feel The Difference
Standard 14 Pt.

CORE 32 Pt.

CORE 46 Pt.

Spot UV
Bring your images to life with Spot UV. Give your printing depth and texture that make your images POP!
CORE
CORE Products are Available in five vibrant CORE colors plus white. Say it with style with our Ultra thick 32 pt. or 46 pt.
Custom Shape
Stand out with one of our many shapes or create your own custom outline to match your vision.
Uploading your own artwork?
Use these templates to guide you.
The CORE Product Line
Never go unnoticed.
Business Cards

Hang Tags

Invitations

Posters / Prints