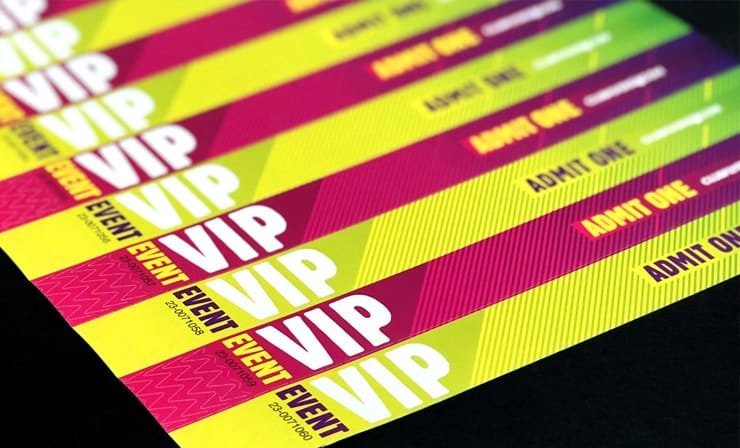 Wristbands
Customize your Wristbands for any event.
Tyvek material
Strong and lightweight
Waterproof and durable
Pricing
Size
10 x 1 inch
SIZE
In order to make your print buying process as easy as possible, ClubFlyers.com offers a wide array of our most popular sizes as standard products. In addition, we also provide you with the ability to create Custom Sizes in order to allow you full creative freedom.
Our 5 x 7 Greeting Cards are folded in half from a 10 x 7 card.
A note on size: Any flyer or postcard you purchase from ClubFlyers.com needs to be cut out of a bigger sheet before we ship it to you. For example, if you order and submit a 4 x 6 Postcard, we will cut it out of a sheet and the end result will be a postcard that is roughly 3.875 x 5.875 inches. This is true of all of our sizes with the exception of Business Cards. Business Cards actually trim true to size at 3.5 x 2 inches. If you are not clear on our cutting process please contact us at 800.433.9298 so that a customer service representative can provide you with further information.
Dimensions
10 x 7 inches
254 x 177.8 millimeters
3000 x 2100 pixels
More Info
Change
Quantity
250
Quantity
All products on ClubFlyers.com are printed in the increments listed in the drop-down menu. Please note that when changing quantity options, other options such as turnaround and coating may change back to default settings.
If you are interested in quantities greater than those shown, please fill out the Custom Quote Form and a customer service representative will provide you with pricing for your order.
More Info
Change
Numbering
None
Numbering
Sequential numbers are printed in black ink in 1 or 2 locations It is best to leave a white or very light area where you would like the numbers located.
More Info
Change
Artwork
Upload Print Files
Artwork
Either Upload your artwork at the end of the ordering process or we can design it for you. You are in great hands! We will come up with an eyecatching design that you are sure to love. Our design team will make the process stress free and go beyond your expectations.
If you have any questions about design, please contact our Customer Service Department at 800-433-9298.
More Info
Change
Printing Turnaround
10 Business Days
TURNAROUND
Our standard Turnaround Time policy is in by 8pm, out by 8pm. What this means is that your order will be ready to either ship out or pick-up by 8pm EST on the last business day of the printing turnaround time that you have selected. The process will begin once your artwork has been approved by our artwork department. Our Artwork Department is open Monday through Friday until 8pm EST. Below are some examples of our Turnaround Time policy. For a detailed look at our Turnaround visit our Turnaround and Shipping.
Below is our schedule of production. In order for your order to be considered PLACED TODAY, your order must be submitted and approved by our staff by 8pm EST Monday through Friday. Please take our schedule of production into consideration when selecting your shipping preference: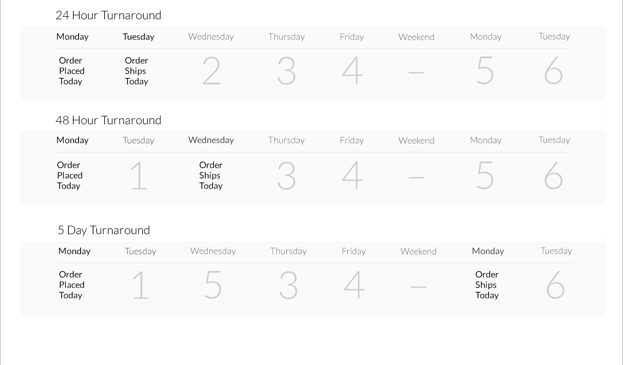 More Info
Change
Uploading your own artwork?
Use these templates to guide you.
Bleed Area

Extend all images to farthest
edge of the template. The template
size is 10.25 x 1.25".

Crop Area

This line shows exactly where your
card will cut. The trim down size is
10 x 1".

Type Safety Area

Type cannot extend past this line. The measurement is 9.75 x 0.75".
For further assistance visit Print 101