Transit Time Calculator
Quickly see when your product will arrive depending upon the product and options you have selected. On any product page enter your zip code and hit search. You will be given the shipping options available for that zip code and the estiamted arrival date.
Calculations are based on order placed today before 8pm EST.
Find a Transit Time Calculator
on each product page.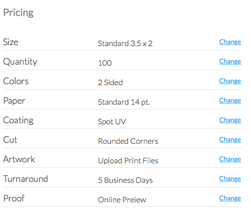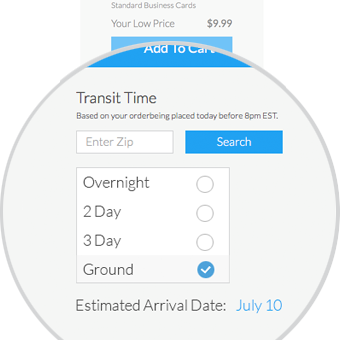 Fedex Ground Transit Map
5 Days
4 Days
3 Days
2 Days
1 Days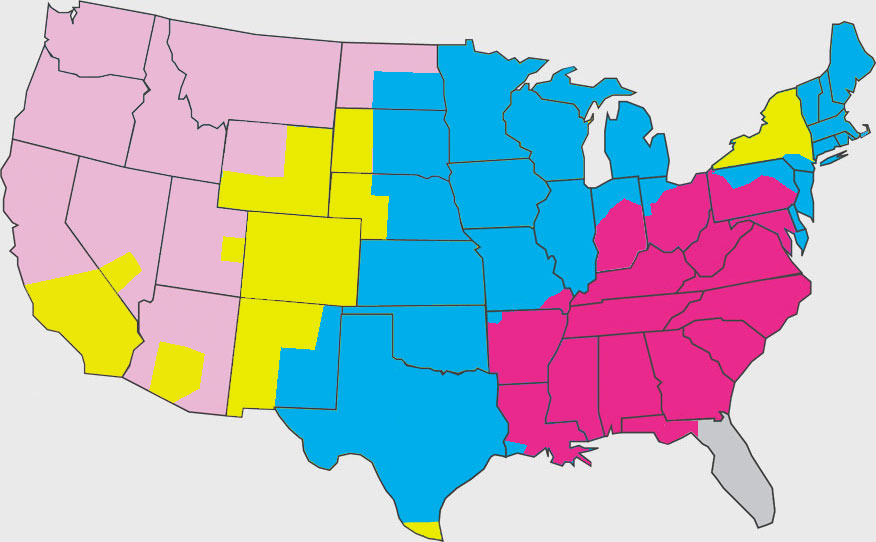 Puerto Rico

3 Days

Alaska

6 Days

Hawaii

7 Days
Ground
Ground shipments are guaranteed to be delivered by end of the day of the scheduled delivery date.Saturday, Sunday and National Holiday deliveries are not available.Ground shipping is our most commonly used method of transport.  If you use the charts above, you can easily figure out the day your order will arrive at your door.If in doubt, please use our Transit Time Calculator to do the work for you.
Express
Next Day shipments are guaranteed to be delivered by noon of the scheduled delivery date. 2 Day and 3 Day shipments will be delivered by end of the day of the scheduled delivery date. If you require an AM delivery or Saturday delivery please contact us for a rate quote. Sunday and Holiday deliveries are not available.Express shipments can be tracked at www.fedex.com
Delta - Airport Pickup
Delta Dash packages generally arrive within 1 day from the ship date but are not guaranteed.Delta Dash packages must be picked up at your local airport, door to door delivery is not available. Please contact Delta at 1.800.352.2746 for directions and hours of operation for your local office. Delta shipments can be tracked at www.deltacargo.com
Production and Shipping
Below is our schedule of production.  In order for your order to be considered PLACED TODAY, your order must be submitted and approved by our staff by 8pm EST Monday through Friday.  Please take our schedule of production into consideration when selecting your shipping preference:
24 Hour Turnaround
Monday

Order Placed Today

Tuesday

Order Ships Today

Wednesday

2

Thursday

3

Friday

4

Weekend

–

Monday

5

Tuesday

6
48 Hour Turnaround
Monday

Order Placed Today

Tuesday

1

Wednesday

Order Ships Today

Thursday

3

Friday

4

Weekend

–

Monday

5

Tuesday

6
5 Day Turnaround
Monday

Order Placed Today

Tuesday

1

Wednesday

5

Thursday

3

Friday

4

Weekend

–

Monday

Order Ships Today

Tuesday

6