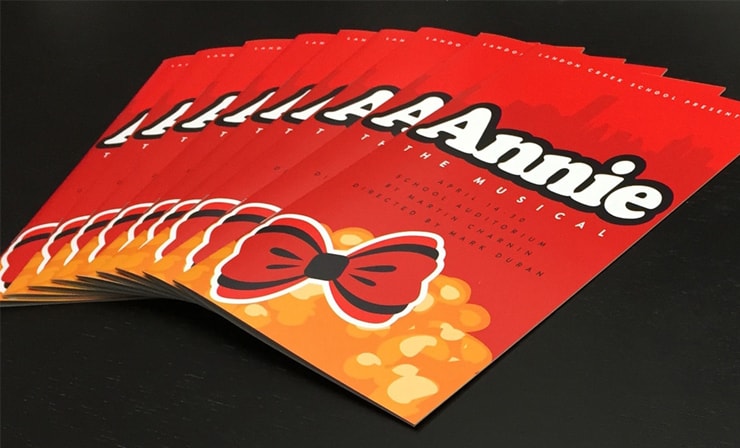 Booklets
8.5 x 5.5"
This popular format works for
creative ideas of all kinds.
Matte or gloss.
Different binding options
Customize with Spot UV
Custom 8.5 x 5.5" Booklet Printing
Lookbooks
Showcase your products, art or photography for events or as a professional portfolio with Booklets. Ideal Saddle Stitched or Perfect Bound.
Catalogs
Present your company's inventory and new products with a professionally printed Booklet that your clientele will hang on to for future orders.
Magazines
Print and distribute your own magazine or newsletter and give your brand a polished look with Booklets. Available in various sizes for all brands.
Trade Books
Distribute instructional information for product packaging with professionally printed Booklets. Available with thick and durable covers for retention.
UV High Gloss
UV Coating is a high-gloss finish with a laminated feel and sleek appearance. It improves durability, making print less susceptible to smudging and abrasion.
No UV Low Gloss
Also known as No Coating, No UV Low Gloss still retains a slight gloss, and allows for writing directly on your print with pencil, pen or Inkjet printer.
Spot UV
Spot UV is a coating that is applied to chosen areas (spots) of a print, highlighting that part of the design as it reflects the light and adding texture.
Saddle Stitch
The most economical and popular form of booklet binding this stapling process works for 8 to 60 pages. Saddle stitching allows you to choose between a separate cover or self cover
Perfect Bound
Held together with glue along the binding, a cover is placed over the pages creating a flat edge for a refined look. This type also gives you the ability to print on the spine. Suited for 48 + pages.
Wire - O
A continuous double series of wire loops running through punched slots. allowing a booklet to open flat on a table and offer 360-degree rotation. Available in black and white.
Plastic Coil
Pages are bound by a plastic coil, allowing a booklet to open flat on a table and offer 360-degree rotation. Durable and lightweight for mailing, and available in black and white.
Uploading your own artwork?
Use these templates to guide you.