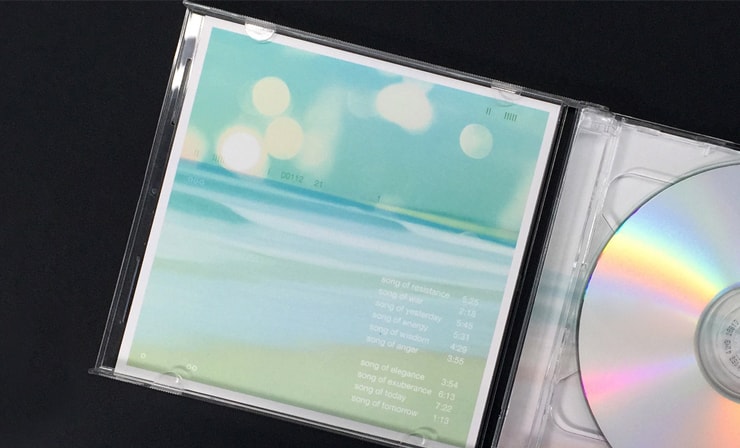 CD INSERTS
4.75 X 4.75"
Couple your amazing production with
our professional quality inserts.
High quality look and feel
Multiple coating options
Quick turnaround available
Custom CD Inserts Printing
Music
Market your music and expand your brand with track listings on your customized CD Insert and Tray Cards, an easy way to advertise your sound!
Instructional
Showcase product specs and instructional information with custom printed CD inserts. Ideal for product packaging and as additional learning materials.
Commemorative Cards
Print custom personalized CD inserts for CDs/DVDs to commemorate special occasions and as vacation keepsakes! Great for weddings and birthdays!
100# Text
100# Text paper stock has a substantial weighted feel, but is still flexible to the touch. Its weight is the equivalent of five sheets of regular printer paper.
Economy
11 Pt. Economy cover stock is a heavier paper that retains crisp fold lines and holds its shape when unfolded. It is durable and withstands handling without creasing.
11 pt.
Standard
A traditional and thick paper stock, 14 Pt is a printing industry standard. It is resistant to bending and able to withstand wear and tear. It is ideal for printing that will be handled frequently.
14 pt.
Heavyweight
17 pt is an ultra-thick paper stock that lives up to its Heavyweight moniker. It is a weighted paper that can be die cut and will retain its shape, remaining hard-wearing and sturdy.
17 pt.
UV High Gloss
UV coating is a high-gloss finish with a laminated feel and sleek appearance. It improves durability, making print less susceptible to smudging and abrasion.
No UV Low Gloss
Also known as No Coating, No UV Low Gloss still retains a slight gloss, and allows for writing directly on your printing with pencil, pen as well as Inkjet printer.
Spot UV
Spot UV is a coating that is applied to chosen areas (spots) of a print, highlighting that part of the design as it reflects the light and adding texture to the piece.

Uploading your own artwork?
Use these templates to guide you.