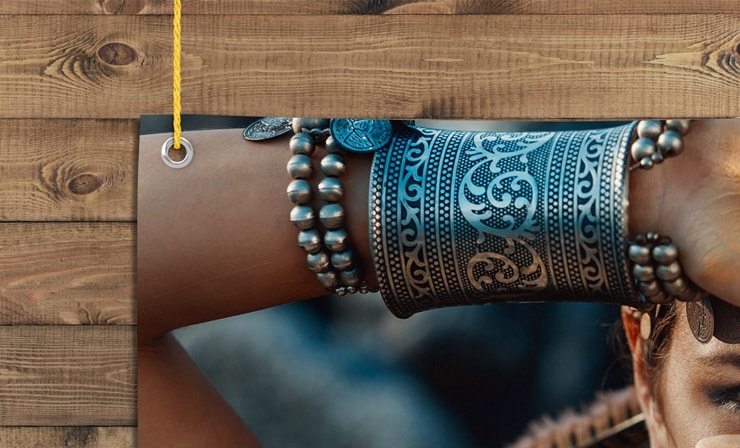 Banners
Custom Size
Versatile marekting and
very economical.
Pricing
Quantity
1
Quantity
All products on ClubFlyers.com are printed in the increments listed in the drop-down menu. Please note that when changing quantity options, other options such as turnaround and coating may change back to default settings.
If you are interested in quantities greater than those shown, please fill out the Custom Quote Form and a customer service representative will provide you with pricing for your order.
More Info
Change
Width (ft.)
2
WIDTH
The Width of the banner is measured in feet.
More Info
Change
Grommets
Grommets
GROMMETS
Grommets are used to reinforce the holes made on the outer edge of the banner that allow for hanging or mounting. The grommet prevents the cord or mounting material from tearing through the hole once they are hung, thereby providing structural integrity.
More Info
Change
Printing Turnaround
5 Business Days
TURNAROUND
Our standard Turnaround Time policy is in by 8pm, out by 8pm. What this means is that your order will be ready to either ship out or pick-up by 8pm EST on the last business day of the printing turnaround time that you have selected. The process will begin once your artwork has been approved by our artwork department. Our Artwork Department is open Monday through Friday until 8pm EST. Below are some examples of our Turnaround Time policy. For a detailed look at our Turnaround visit our Turnaround and Shipping.
Below is our schedule of production. In order for your order to be considered PLACED TODAY, your order must be submitted and approved by our staff by 8pm EST Monday through Friday. Please take our schedule of production into consideration when selecting your shipping preference: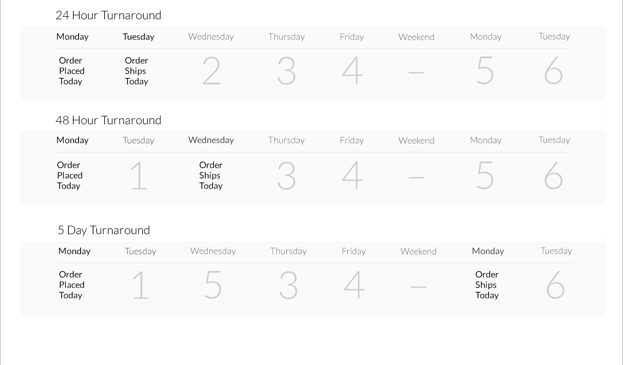 More Info
Change
Uploading your own artwork?
Use these templates to guide you.