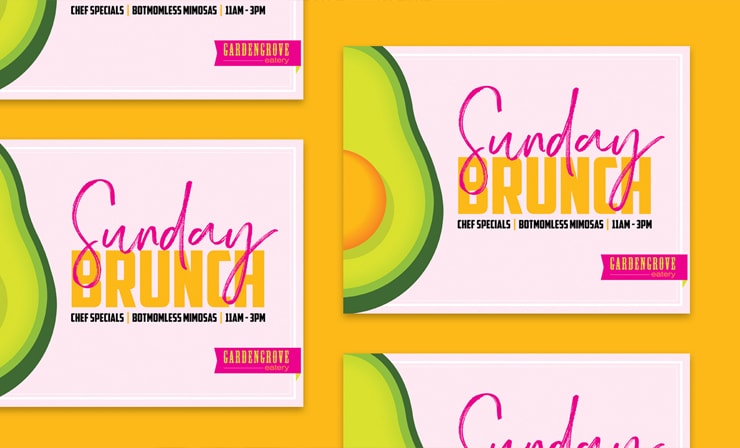 Posters
12 x 18"
Our rich and vivid colored posters will
surely grab their attention.

Premium thin and thick paper stock
Spectacular print quality
UV high gloss and low gloss options
Custom 12 x 18" - Poster Printing
Storefront Ads
Bright-colored, well-designed Posters can advertise your products to potential customers, draw in nearby foot traffic and amplify your sales.
Promotional Signage
Advertise and announce concerts, openings and events with Posters placed in areas with a lot of exposure. A must-have for any event planning.
Sales Displays
Draw customers to your sales displays by showcasing percentages and savings on special Holiday items and clearance sections with bright Posters.
Artwork Prints
Display artwork for sale, add printed pieces to home decor or design memorabilia for an event. Posters are ideal for mounting or framing.
100# Text
100# Text paper stock has a substantial weighted feel, but is still flexible to the touch. Its weight is the equivalent of five sheets of regular printer paper.
11 Pt. Cover
11 Pt. Cover stock is a heavier paper that retains crisp fold lines and holds its shape when unfolded. It is durable and withstands handling without creasing.
UV Coating
UV Coating is a high-gloss finish with a laminated feel and sleek appearance. It improves durability, making print less susceptible to smudging and abrasion.
Standard Gloss
Also known as No Coating, Standard Gloss still retains a slight gloss, and allows for writing directly on your print with pencil, pen or Inkjet printer.
Spot UV
Spot UV is a coating that is applied to chosen areas (spots) of a print, highlighting that part of the design as it reflects the light and adding texture.
Uploading your own artwork?
Use these templates to guide you.