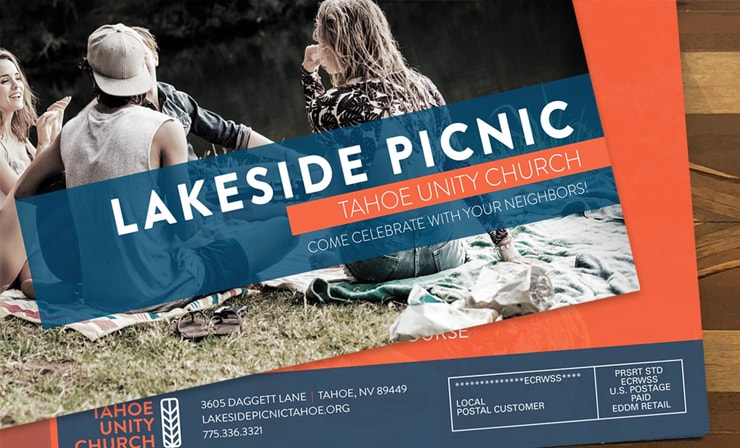 EDDM
6 X 11"
EDDM Postcards lets you reach
everyone in the neighborhood.
Less than 17 cents a mailer.
Canvas entire Zip Codes.
Perfect for targeting local prospects.
Custom 6 x 11" EDDM Mailing Printing
Pricing
Size
6 x 11 inches
SIZE
In order to make your print buying process as easy as possible, ClubFlyers.com offers a wide array of our most popular sizes as standard products. In addition, we also provide you with the ability to create Custom Sizes in order to allow you full creative freedom.
For custom sizes, please note the following USPS size requirements :
*Mailing pieces must be rectangular with four square corners or finished corners that do not exceed a radius of .125". (A square is considered a rectangle.)
*All pieces must be more than 10.5" in length OR 6.125" in height OR .25" thick.
*Pieces cannot be more than 15" long, 12" high and .75" thick.
To be considered a flat, a mail piece must exceed only one of the dimension minimums, but be within all the flat maximums; otherwise, it is considered a parcel. Minimum thickness is .007" (about three sheets of paper think) and minimum height is 3.5".
All EDDM mail pieces must have the entire mailing label on the "top half" of the mail piece. The orientation of the label, whether it's applied on the long of the short side, does not matter (except that labels placed parallel to the shortest end must not be upside down). The shortest end will always be the top half of the piece. Length is always the longest side.
*A note on size: Any flyer or postcard you purchase from ClubFlyers.com needs to be cut out of a bigger sheet before we ship it to you. For example, if you order and submit a 4 x 6 Postcard, we will cut it out of a sheet and the end result will be a postcard that is roughly 3.875 x 5.875 inches. This is true of all of our sizes with the exception of Business Cards. Business Cards actually trim true to size at 3.5 x 2 inches. If you are not clear on our cutting process please contact us at 800.433.9298 so that a customer service representative can provide you with further information.
Dimensions
3.75 x 2.25 inches
95.25 x 57.15 millimeters
1125 x 675 pixels
Change
Quantity
5,000
Quantity
All products on ClubFlyers.com are printed in the increments listed in the drop-down menu. Please note that when changing quantity options, other options such as turnaround and coating may change back to default settings.
If you are interested in quantities greater than those shown, please fill out the Custom Quote Form and a customer service representative will provide you with pricing for your order.
Change
Paper
Standard 14 pt
PAPER
All of our EDDM mailers are printed on 14pt Ultra Thick Card Stock for a professional, high-quality look and feel. Please note that the USPS requires that all mailers be at least .25" thick and no more than .75" thick. Each mailer can weigh no more than 3.3 oz. when submitted to your local Post Office.
Change
Coating
UV - High Gloss
Coating
UV High Gloss
UV Coating is a high-gloss finish with a laminated feel and sleek appearance. It improves durability, making print less susceptible to smudging and abrasion.
No UV Low Gloss
Also known as No Coating, No UV Low Gloss still retains a slight gloss, and allows for writing directly on your print with pencil, pen or Inkjet printer.
Spot UV
Spot UV is a coating that is applied to chosen areas (spots) of a print, highlighting that part of the design as it reflects the light and adding texture.
Change
Colors
2 Sided
COLORS
The USPS requires that EDDM mailers utilize both sides for your services and proper indicia. This means that your piece will be printed on front and back in full color (photo quality CMYK printing). If you are not clear on our color options please contact us at 800.433.9298 so that a customer service representative can provide you with further information.
Change
Bundling
No Thanks!
Bundling
The USPS requires that EDDM mailers be pre-sorted into bundles with a EDDM facing slip attached to each bundle. Recommended bundle size is 100 pieces. You must include the piece-count per bundle. You can include bundles that contain less than 100 pieces by indicating the amount on the facing slip. For example, a 426-piece mailing could four bundles of 100 and one of 26. By selecting No Thanks! under Bundling, your printing will not be pre-sorted and grouped into bundles for you. If you select bundles of 100, our staff will bundle all your pieces according to USPS standards.
Change
Tag
Tag my order
TAG
The ClubFlyers.com tag is a discreet mark that we add to your final artwork on the edge of the printed piece. This is a sample of what our tag will look like:

Actual dimensions are .625 inches x .0625 inches. Tagging your orders is the only reason we have been able to maintain such incredibly low prices in today's challenging environment. We do understand that in some instances a customer feels more comfortable removing this tag. We give you the option of removing our tag for a product dependent nominal fee. If you are not clear on our tag options please contact us at 800.433.9298 so that a customer service representative can provide you with further information.
Change
Artwork
Upload Print Files
Artwork
Either Upload your artwork at the end of the ordering process or we can design it for you. You are in great hands! We will come up with an eyecatching design that you are sure to love. Our design team will make the process stress free and go beyond your expectations.
If you have any questions about design, please contact our Customer Service Department at 800-433-9298.
Change
Printing Turnaround
5 Business Days
TURNAROUND
Our standard Turnaround Time policy is in by 8pm, out by 8pm. What this means is that your order will be ready to either ship out or pick-up by 8pm EST on the last business day of the printing turnaround time that you have selected. The process will begin once your artwork has been approved by our artwork department. Our Artwork Department is open Monday through Friday until 8pm EST. Below are some examples of our Turnaround Time policy. For a detailed look at our Turnaround visit our Turnaround and Shipping.
Below is our schedule of production. In order for your order to be considered PLACED TODAY, your order must be submitted and approved by our staff by 8pm EST Monday through Friday. Please take our schedule of production into consideration when selecting your shipping preference: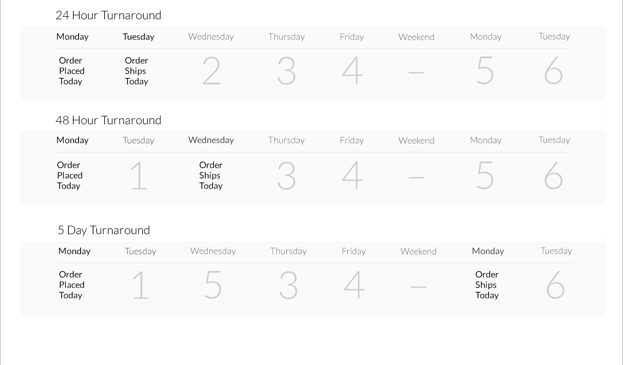 More Info
Change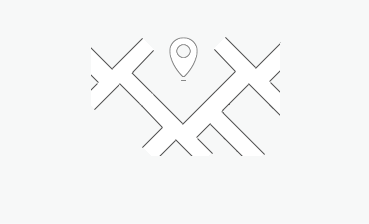 Select Routes
Step 1

Select Your Routes

Email or call our mailing team and tell us the size and quantity of your mailing. Include any questions you may have regarding the process. We are here to help. Place Order
Step 2

Place Order Online

You will need to email us both your print ready artwork and mailing list to the order. We will need both files to begin production of your order.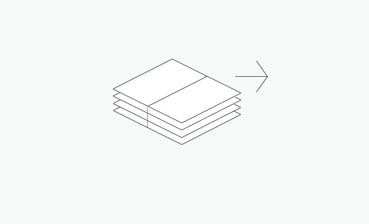 Bundle & Deliver to Post Office
Step 3

Bundle and Deliver to Post Office

After confirming the files are ready to go with one of our specialists, we will upload your estimate to your online account. Place the order and we will do the rest.